Dynamic DeCuerdas Information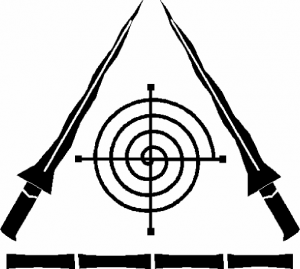 Dynamic DeCuerdas-The Dynamic DeCuerdas Eskrima System has several styles of Eskrima all rolled into one system, making it an unlimited Total Eskrima System. Dynamic DeCuerdas training is based on the teachings of the late Grandmaster Gilbert Tenio and blended with the flow principles of Grandmaster Richard Van Donk. Grandmaster Gilbert Tenio specifically asked Master Van Donk to add his flowing ability into the system, saying, "With my techniques and your flow, you're unbeatable!"
The DeCuerdas system taught by Great Grandmaster Gilbert Tenio to GrandMaster Richard Van Donk included teachings from 17 different systems, and while Grandmaster Tenio called all his teaching DeCuerdas, he rarely taught any of the true Tenio-family inherited DeCuerdas System to anyone. Most of the teachings were a mix of Serrada, Largomano, lower level DeCuerdas and a few other styles, but true, pure, DeCuerdas is the Master System to those 17 systems and this was held back by Grandmaster Tenio as his ace in the hole. In fact, after all his years of training with Grandmaster Tenio, this true DeCuerdas system was only revealed to Master Van Donk shortly before Grandmaster Tenio's passing. Grandmaster Tenio knew his time was short and worked Master Van Donk tirelessly until he was satisfied that he had shown him all he could. He even came and stayed at Master Van Donk's house the weekend before his passing, sharing the final aspects of the true DeCuerdas System. Then he emphatically told Master Van Donk to take that knowledge and add to it his own distinct flow, saying, "You add your flow to what I taught you and you'll be unbeatable! No one can touch you!" (Those are the words of GGM Tenio and not of Master Van Donk. GrandMaster Van Donk wishes only to support all martial arts and their masters.)
GrandMaster Van Donk promised his teacher face to face, eye to eye, before being passed the higher level teachings that he would not let his art die. With this Dynamic DeCuerdas Eskrima Distant Learning Course you can even study these teachings at home, with the secrets revealed to you level by level in a comprehensive system. Many things may seem simple to you but we assure you they are not. There are many depths to simplicity. An Eskrima Master is not in a hurry to share the secrets with anyone and so this transmission is special. Look to the hidden secrets taught in the open. We hope that you dedicate yourself to becoming a great Eskrimador. Be an example to others and of course please remember that we always keep a friendly attitude towards everyone in our training and respect all styles.
Serrada Eskrima – Listed here because GGM Tenio shared this with us.
Serrada Eskrima is in-depth, powerful, and perhaps the most well known of the Eskrima systems. It was founded by the late Grandmaster Angel Cabales. We address and practice the teachings of the Serrada system as taught to Master Van Donk by the late GrandMaster Tenio and the late Master Juan Eliab with the following modifications. In the DeCuerdas training we do not block with our sticks/blades down nor do we use wing blocks. The practice of lock and block is learned at a higher level as a sparring flow drill only and is actually a higher practice of reversing in total flow combat only taught to advanced level degree to only a few Serrada masters.
Eskrima Kali Arnis (FMA) History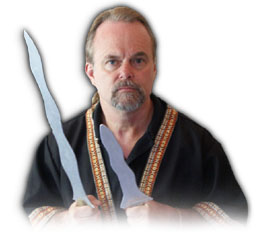 Eskrima is the traditional martial art of the Philippine Islands and has been called by many names, since what is known as 'the Philippines' is actually 1,000 small islands with many dialects. It is said that the mother name of all traditional Filipino martial arts was called Kali (Kales means sword) or Arnis later to be known as "Arnis de Mano," derived from a Spanish word "arnés," meaning defensive armor. The exact date of the origin of Filipino martial arts, however, remains unclear. There is much evidence to suggest that the arts existed long before the arrival of the Spanish. After the Spanish arrived the arts became even more necessary for defense of their country. Nowhere is there a better illustration of the power of Eskrima as is told in the famous story of Lapu Lapu, the greatest of Filipino heroes.
Wikipedia (http://en.wikipedia.org/wiki/Eskrima) lists the many current-day systems of Eskrima-Kalians, the story of LapuLapu (which is a great read), and the following other names of Eskrima/ Kali Arnis such as "estokada," "estoque," "fraile," and "arnes de mano," or simply "arnis." Among the Tagalogs, it is known as "pananandata," among the Pangasinan natives "kalirongan," the Ilocanos call it "didya" or "kabaraon," the Ibanags "pagkalikali," the Pampanguenos "siniwali" and the Visayans "kaliradman" or "pagaradman," and later on "esgrima" or "eskrima."
The word "eskrima" is derived from the Spanish word "esgrima" which means fencing (or sword). The stick used in "Eskrima" is called an "olisi," a "baston" or a "garrote. We use the term baston. The term "Eskrima" became popular in the early years when many of the Filipino Eskrimadors came to America. As luck had it, many of them settled in Stockton, California, whereGrandMaster Van Donk grew up and had the rare privilege to train with them. Eskrima legends like Gilbert Tenio, Angel Cabales, Leo Giron, and Max Sarmento, Dentoy Revalar, all from the Stockton, Ca. area, have greatly influenced the Eskrima arts in America. Today the reference to the traditional martial art is referred to as FMA (Filipino Martial Arts) out of respect for all the systems of study of these wonderful arts. In my humble opinion they are all one art with many approaches and ideas. I choose to call the art Eskrima, as my teacher did. Note that we spell it with a K and not a C as some others do. Why do we use the k? When I asked my teacher about it he replied that, "There is no C in my Filipino dialect where the true DeCuerdas comes from." Well, that's a good enough answer for me – and besides, however he chose to spell it, even with a G or a Z, that's how I would spell it too.